Elite Beta Tester Club
Learn Selenium WebDriver with Java
Access our Selenium WebDriver with Java Quickstart course today. FREE limited seats
Are you confused and frustrated with your Selenium WebDriver testing?
Do your tests break often for no apparent reason?
Would you like to become an QA expert and see your salary increase?
Would you like to run 500 tests per day with the click of a button but are unable to?
If you are struggling with these issues, then you are not alone. I was there many years ago as well and struggled to figure out the proper way to do test automation with Selenium WebDriver.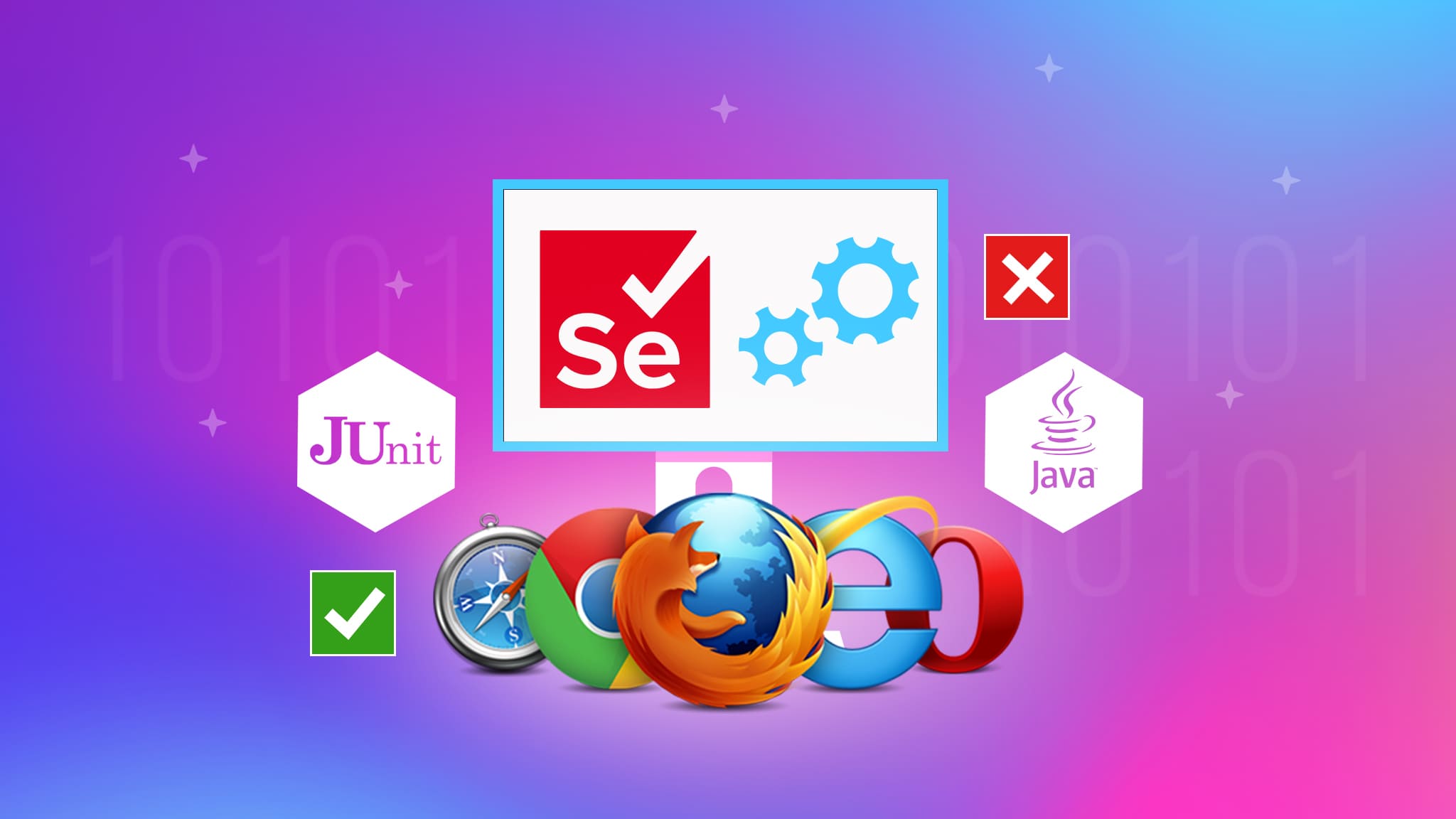 Elite Beta Tester Club Benefits
1st mover advantage on new course releases
Become a QA expert and increase your salary
Access free test automation courses
Get VIP deals on premium courses
Selenium WebDriver Quickstart Course
The whole course will be 30 hours of video instruction, here are just a few of the covered topics:
You need to build a framework!
Since nobody teaches QA Engineers how to build an amazing test automation framework using Selenium WebDriver, I decided to do so.
The Selenium WebDriver Quickstart course is crafted carefully by professionals to turn a complete beginner into the greatest Automation Test Engineers. With this course, you will be able to write Selenium WebDriver tests within minutes!
Your Selenium tests will be easy to read and understand. Writing tests will withstand the test of time.
Everything is carefully planned and executed in high-quality video tutorials. The tutorials are full of exercises on real applications to ensure higher retention rates.
WHAT MY STUDENTS ARE SAYING
"first of all thank you for your teaching and your course, it's fantastic, has helped me a lot and I got a good job because of it. 🙂
Student
"I've been searching for good Selenium videos since December 2014. I've been using the IDE but now it's mandatory that I use webDriver. Just in the past few videos, I have been provided with more useful information than I've discovered independently in 23 months. Thank you for creating this series"
Kay
"My Career kick-started as a Selenium Automation Engineer because of this course."
Student
"The best tutorials I have ever seen, simply awesome. I take off my hat in front of you, you are a gorgeous professor, I am speechless to express how satisfied I am with these tutorials."
Lisbey
50 seats available per month