Black Friday Sale! 45% Off 🚀
Biggest Sale Ever!

 On Our Best Selenium Java Course Ever!
Enter your email. Get a coupon code on Nov 26.
25+ Java with Selenium Training Modules
Build a Framework in Under 45 Minutes
Automate 3 Real Web Applications
Our programs are rated 4.9 Stars out of 5 from 987 customer reviews. 6% of the reviews include the word "love" ❤️
Access to Exclusive Facebook Community for Students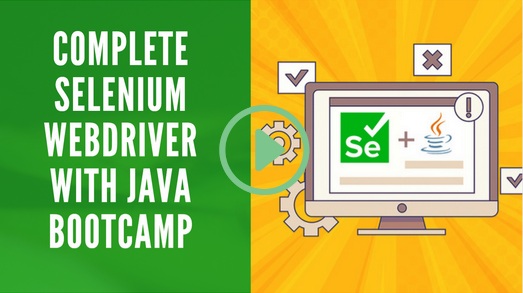 🎥 Java + Selenium Training
You get 25+ modules of recorded training that help you master Java + Selenium 👨‍💻 

📈 Automation Success Support
Students get constant technical support to answer your questions your assignments 📈

💰 Earn a Killing with Selenium Automation
In this course we help you build real world automation used by world-class solutions architects, and then we teach you how to stand out from the crowd with your resume so you can freelance or land your dream job 🚀

👨‍👩‍👧‍👦 Exclusive Facebook Community for Students
This is where you will be going & sharing your wins and getting an extra layer of motivation from the community to keep pushing you to become a successful automation engineer.

📕 5 Bonus Ebooks
These resources have been crafted over the years to provide massive impact on your automation skills. 50 Interview Questions ebook included.

🏅 Exclusive Tips On Supercharging Your Resume
You'll get access to resume building tips that are used by the world's top engineers.

☝️ And You'll Be Learning and Using These Top Automation Technologies 🔥 💻
Now Meet Your Test Automation Instructor 👇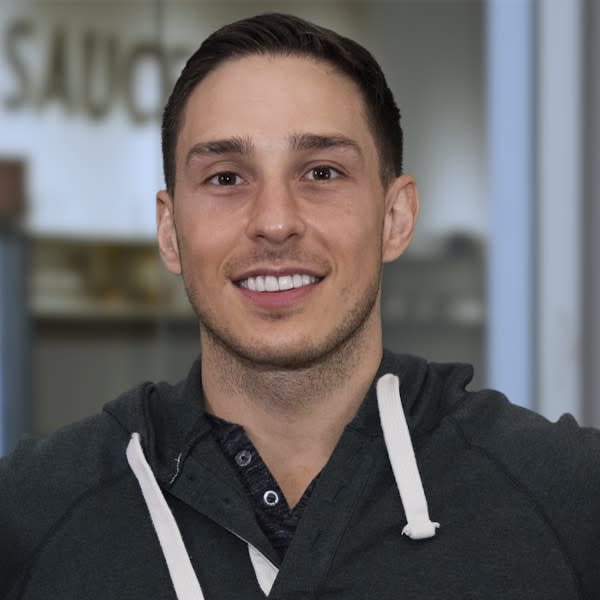 World's Most Passionate SDET
Nikolay Advolodkin is a Sr Solutions Architect working for the world's #1 automation platform, Sauce Labs. His team of Solutions Architects has 75+ years of IT experience and is comprised of multiple world-class engineers such as Titus Fortner and Marcus Merrell.
Nikolay works with hundreds of automation engineers, across dozens of companies, analyzing and improving millions of tests, every single year.
He was named one of 33 Test Automation Leaders, multiple years in a row (TechBeacon.com). 
Nikolay was a contributing author to Continuous Testing for DevOps Professionals book. He is co-creator of Sauce Bindings OSS project, a contributor to Selenium WebDriver, and numerous other OSS projects.
🚀Simply put, there is no person on the planet that's more qualified to be your instructor 💪
What Our Student Are Saying
83% speed improvement in test suite! We started with 150 tests running in 1 hr. After learning the correct parallelization approach from Nikolay, with thread-safety, we can now run 3 jobs, using 3 threads, in 10 min for the whole suite!
I was able to write about 70 automated tests using the ideas and teachings from the course before losing my job due to COVID. With the training and actual (limited) experience, I was able to land on my feet with a new position as a front end developer.
Life changing?
Yes, I put in the work, and this course provided me the track to run on. It helped me be effective and intentional with my code and test cases. One the most useful things about the course is the references to others work and ideas. It allowed me to continue learning even after I finished the course.





It has made such a difference genuinely! I have managed to cut out so much time compared to the bdd framework and introducing atomic testing, page objects and api calls I have done so many demos to my team because of the benefits we are seeing.