Although the pandemic has meant that a lot of events have been canceled over the past year, there is some light at the end of the tunnel, as conferences and exhibitions are starting to take place again. Some will happen in-person, others will take place online to make sure you do not miss out on the action. If you're plotting which testing conferences to attend in 2021, there are three that you won't want to miss. Below, we will explain each one in further detail.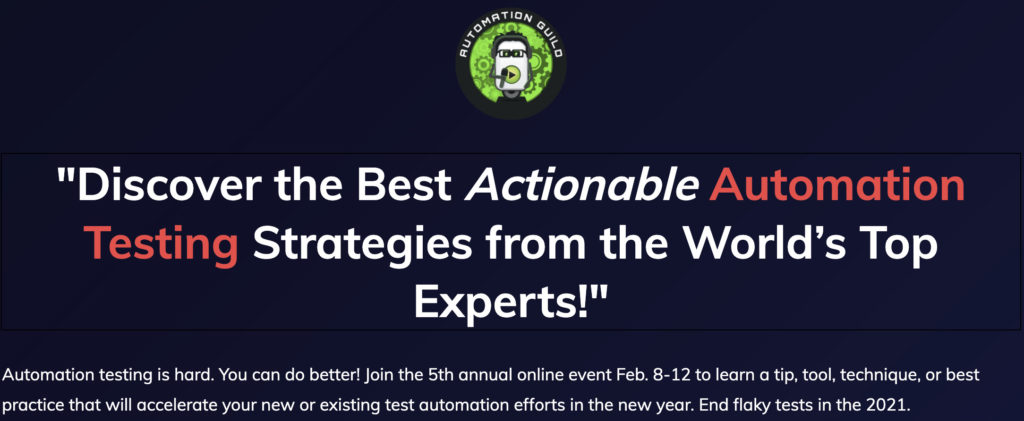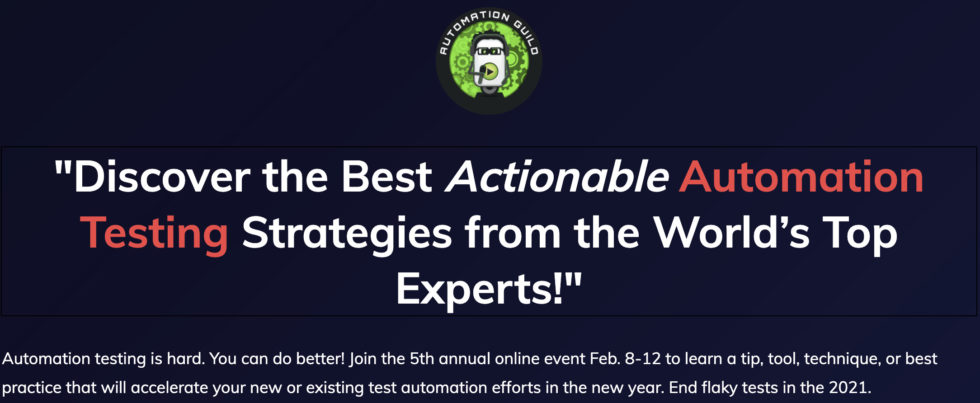 The Test Guild Conference will take place online, and this year's event marks the fifth annual conference whereby the best actionable automation testing strategies are revealed and discussed. If you are looking to accelerate your current or new test automation efforts, this conference is ideal for you. You will learn plenty of techniques, tools, and tips to ensure that 2021 is a successful one for your business.
The event takes place from the 8th of February until the 12th, and tickets are currently on sale, with the option to purchase either a three-day or a five-day ticket. We'll explain a bit more about each option.
Beginning with the three-day automation ticket. This is priced at $197 per attendee, but there is a special offer running at the moment, with tickets reduced to $177 for a short period, so do be quick. If you're booking for a group of five people or greater, you will receive a 20 percent discount on the total. In terms of what you will receive with your ticket, not only will you get access to leading experts sharing actionable advice, but you will also get incredible support before, throughout, and after the event, and you will get lifetime viewing access as well, meaning you can watch at your own pace.
If you opt for the five-day full-stack ticket, you will get everything mentioned above, but you will also get two extra days of non-functional automation. This is priced at $297 per attendee, but there is a special offer running at the moment, with tickets reduced to $247 for a short period, so again, you will want to be quick. If you're booking for a group of five people or greater, you will receive a 20 percent discount on the total.
There are a whole host of experts who will be participating in this conference. As part of the three-day functional automation, some of the experts you can expect include:
Selenium WebDriver Creator, Simon Stewart, who will discuss using Selenium 4 in Anger.
Mark Winteringham, Ministry of Testing DojoBoss, will look at the State of your Automation Test Data.
A Main Leader & Contributor for Appium, Jonathan Lipps, will provide insight into taking Appium 2.0 for a Test Drive.
Diana Oks, a leading automation engineer, will discuss when to select a low code automation solution.
You will also learn about Increasing Test Coverage and Reducing Test Code from Dimitri Harding, SDET.
And, this merely scratches the surface of the speakers who will participate in the three-day element of the conference!
If you purchase a five-day ticket, some of the speakers that will be participating on day four or five include:
The Author of the book Pipeline as Code, Mohamed Labouardy, who will provide a demo on how to use the pipeline as a code approach for running automated tests.
VP of Dev and Strategic Alliances, Oli Moradov, will provide insight into Enabling QA to Run Security Assurance with Existing Functional Scripts.
Anvesh Malhotra, a Senior Software Developer, will discuss Performance Testing for Massive Scale using Artillery.io, and there are many more speakers as well.
---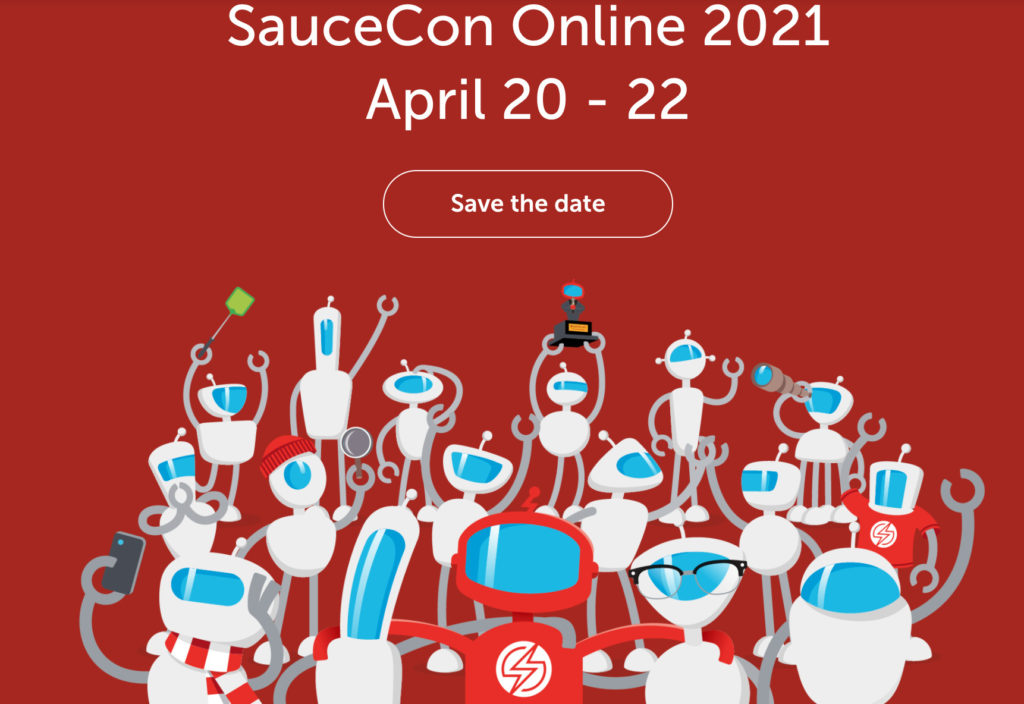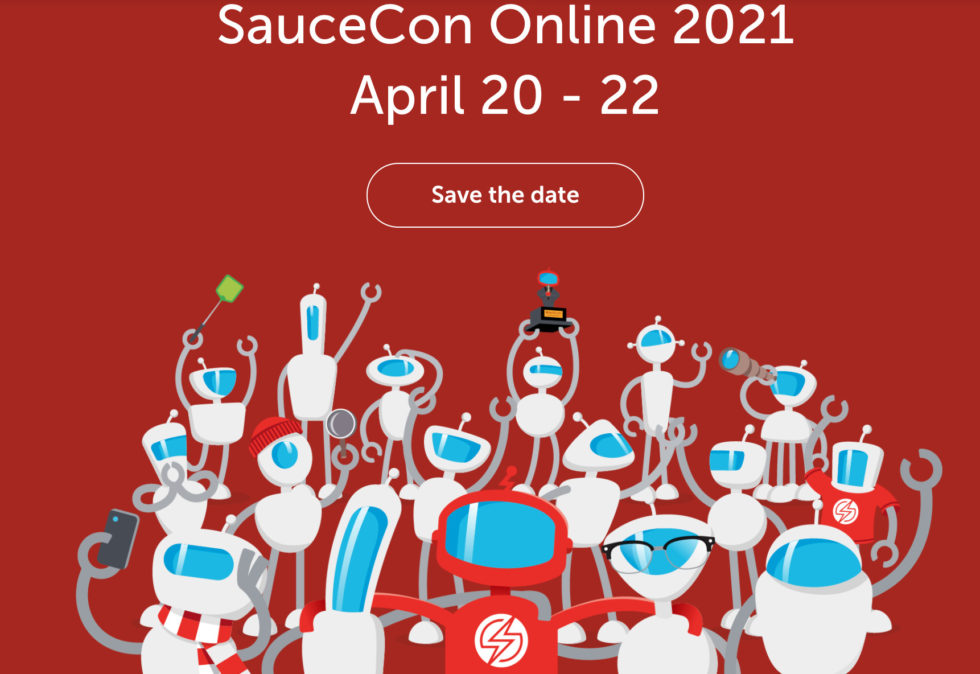 Another testing conference that we highly recommend attending this year is SauceCon. This conference takes place between the 20th and the 22nd of April. This is an event that will bring together automated testing experts and the worldwide community of Sauce Labs users. It's a great opportunity for you to take your continuous delivery skills and automated testing expertise to the next level.
At the moment, full details regarding the event and the speakers that are going to be attending have not been released. However, if previous years are anything to go by, you are not going to want to miss this event. Just in case, save the date!
To give you an insight, we'll provide you with a handful of speakers who took part in the event in 2020. This included:
Alan Richardson, an Agile Coach & Consultant at EvilTester.com, who has over two decades of experience in the industry.
Angie Jones, a Sr. Developer Advocate at Applitools who provided a talk that introduced the new features of Java 9 – 14 and provided examples of how these features could be used for test automation.
Jenny Bramble, Test Team Lead at Willowtree, presented a method for team building outside of the norm in play time. She displayed how to arrange events, when to do them, and what the advantages are for play time – which includes stronger teams that work better collaboratively due to their effective relationships between team members.
Titus Fortner, Sr. Solutions Architect at Sauce Labs, also gave an interesting talk. He provided an overview of how to utilize the bindings, and talked about a handful of helpful features that will be implemented in the future. Attendees left this talk with a fresh tool that they could utilize that day to create future proof sessions with ease on Sauce Labs without a time-intensive setup.
This is just a handful of the speakers that took part in the 2020 SauceCon event, and you can be sure that those involved in this year's conference will be of the same high caliber.
---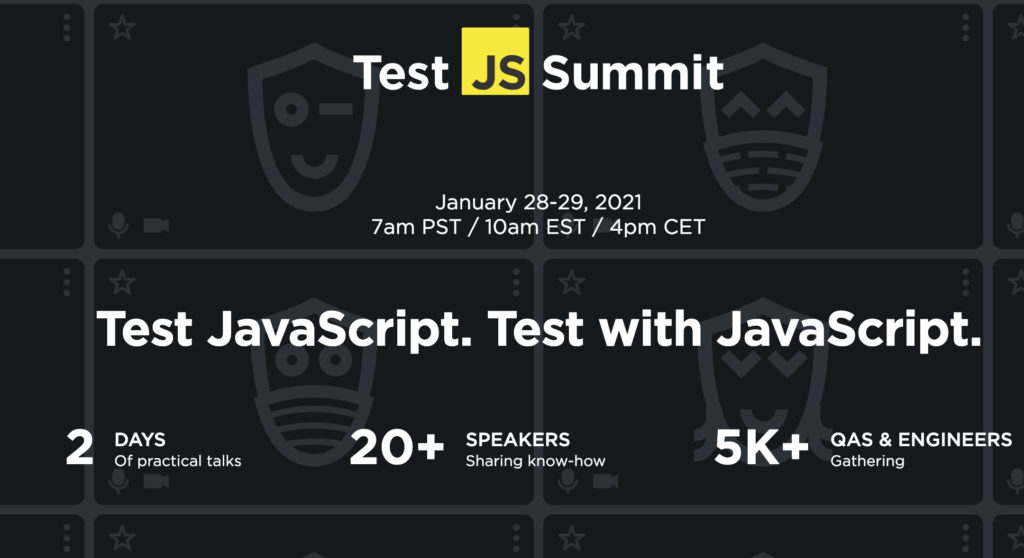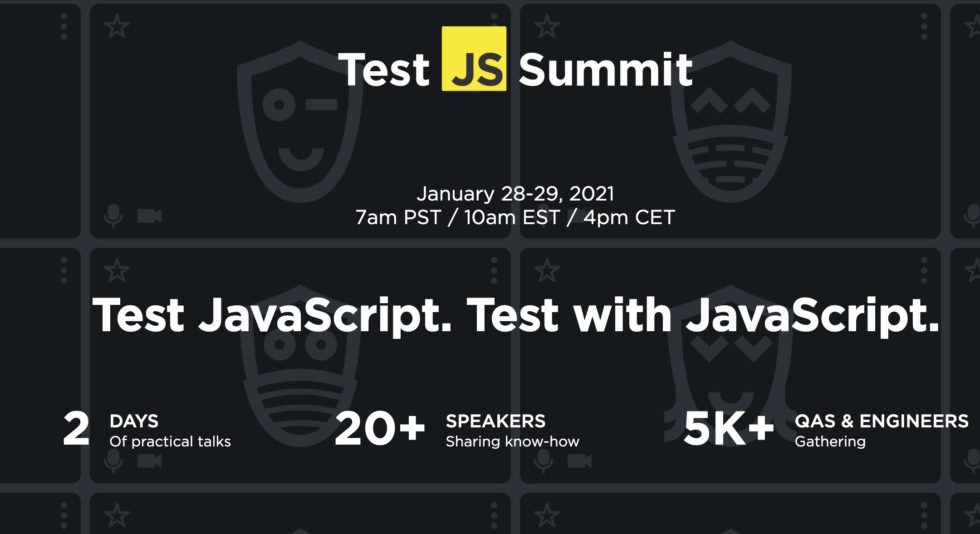 The final conference that we recommend is the TestJS Summit. This event will be taking place this week, between the 28th and the 29th of January, so it's something for you to get involved in right away! It is a two-day online event for software developers and QAs who want to get up-to-date with the best practices in JS testing, as well as get the latest updates from top products core teams, and of course, sharpen their skills. You will be able to network with thousands of other JS testing individuals and participate in some great workshops.
There are a lot of insightful workshops that will be taking place, including the Introduction to JS Functional Testing at Scale.
In this workshop, Christian Bromann and Nikolay Advolodkin will take a look at the JavaScript framework landscape for automated functional testing, including Cypress, Playright, Puppeteer, and others. They will assess their differences and help you to determine how to select the most suitable tool for your project. They will also look at different scenarios, ranging from standard functional test concepts to complicated frontend and visual performance tests. The session will round off with scaling up the solution by using Sauce Labs or another cloud vendor.
Some of the other workshops that are going to be taking place include Testing Web Applications Using Cypress, Unleash the Power of Node.js Component (Integration) Tests, Security Testing Automation for Developers to Get Compliance on Every Build, Hacking Modern Web apps with RCE and Prototype Pollution, and Uniform Browser Automation Infrastructure: Selenium, Puppeteer, and Playwright Tests on Laptop and in Remote Cluster.
Bonnie Schulkin will also be providing a workshop on Testing React Server Calls: Loading and Errors. This workshop will include a brief introduction to TDD, and then Bonnie will move into planning the single-component app to test, as well as discussing Testing Library, mock server responses, how to write tests, and much more.
While the workshops are the real highlight, there are plenty of other benefits you can gain by taking part in this online conference. You will also get to network in the cloud with like-minded individuals, which can end up presenting plenty of opportunities for businesses.
Of course, there will be lots of different talks happening over the two-day period as well. Some of the speakers that are participating include:
Spotify USA's Jason Palmer who will be giving a talk on Automation,
Gleb Bahmutov of Cypress who will be giving a talk on UI Testing,
Matt Fellows of Pactflow will also discuss how to Deploy API Testing with Speed and Confidence.
Based in Switzerland, Google's Martin Splitt will be there to talk to you about Core Web Vitals.
Ryan Severns of StackHawk is going to be providing a talk on Security Testing for JS Apps. And, this only scratches the surface.
There are plenty of other knowledgeable leaders and professionals who will be sharing their expertise with you over the course of the two days, so this is definitely a great testing conference to start off with in 2021.
---
To conclude…
There are a number of interesting and important testing conferences that will be taking place throughout 2021. However, we have handpicked the three that have been mentioned in this post as the best conferences to attend this year. You're bound to progress your testing prowess by attending these.